Hey, guys, I am presenting u the 5-Minute Homemade Protein Smoothies 2019. Protein Shake is the liquid state form that can easily be digested and consumed faster. I tell u guys no such way to prepare a completely pure form of protein shake at home. But u can compensate it by preparing it in case of o
ur
financial situation. Now I would like give u Best Homemade Protein Smoothie. I would like to share a fact with u that even if u are spending a minimum of 30- 50 Rs per day it would cost u around 1000-1500 Rs a month with that u can buy a complete trusted and isolated protein powder in the market. There are actually 2 types of protein shakes for Vegans & Non-Vegans. The actual meaning of protein shake is that contains 50g proteins, no fat and 20g carbs.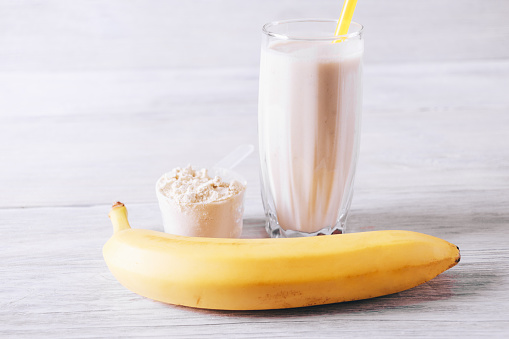 #1 Banana-Egg Protein Shake (Non-Vegans)
This smoothie is rich in high protein. U can take this as an alternative for ur meal. Here's how to make it.
Requirements
1 banana

2 tablespoons peanut butter(homemade)

1 cup oats

100 ml fat-free milk

4 Eggs whites Or U can boil them and eat
Preparation
Take bananas, oats, milk, peanut butter and egg whites in a jar and bend them with a blender. If u want to add some taste to it u can add 1 spoon of boost or coffee in it. Enjoy it.
Nutrition Value
This protein shake contains about
Proteins-45g

Fat-2g(overall)

Carbs-40g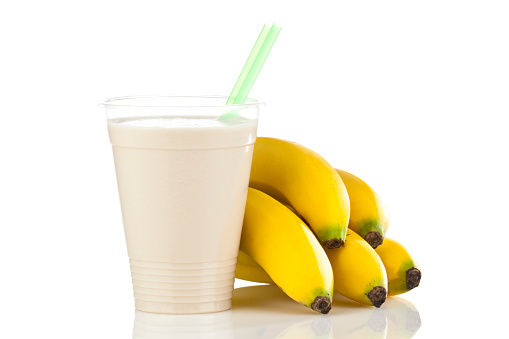 #2 Banana Protein Shake (Vegan)
This might contain a little bit less protein compared to a banana egg protein shake. But if u concern ur beliefs and diet u have to consider it. But it is high protein content.
Requirements
2 Bananas

1/2 liter skimmed milk

2 Tablespoons Peanut Butter

1 Spoon honey

1/2 Tablespoon Cinnamon

1 cup oats
Preparation
Take a jar and put the bananas, milk, peanut butter, honey, oats, and cinnamon all and take a blender and blend it. If u want some taste then add 1 spoon boost or Horlicks in it. Enjoy it.
Nutrition Value
This protein shake consist about
Protein-30g

Fat-2g

Carbs-20g

Also Read: Top 5 Home Workouts To Get Rid Of Love Handles 2019
Conclusion
So, guys finally it is 5-Minute Homemade Protein Smoothie 2019 blog and I hope U found it informative. Guys don't hesitate to try it because it is completely natural and I daily have it, but I am not vegan. So, I take it along with eggs.
5-Minute Homemade Protein Smoothies 2019
Reviewed by
Health O Fit
on
October 07, 2018
Rating: